Air fryers - gimmick or worth it?
I was mindlessly channel surfing the other day, and I have to admit, I got taken in by an infomercial for an air-fryer.They churned out really nice looking wings, cheese sticks, fried chicken, etc.Now, obviously I'm hip to informercial gimmicks, but it led me to doing some of my own research (mainly Amazon reviews).From what I see it's about 50/50 between "worth it for things like frozen fries", and "just use your toaster oven and save your money and counter space".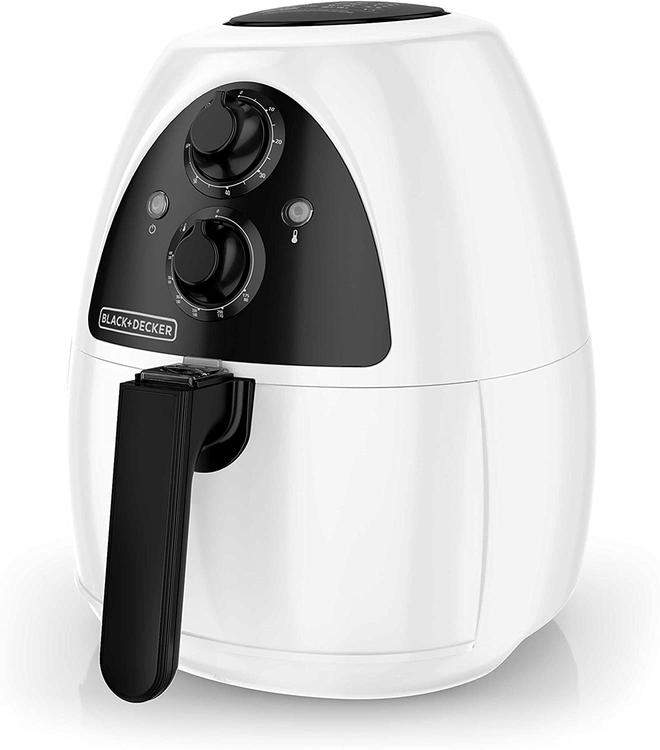 For my purposes, I'm not interested in reheating frozen fries or whatever..I'm interested in doing things like hand-breaded chicken tenders, cornmeal breaded asparagus, from-scratch onion rings, etc.Will the breading stay on in an air fryer?From what I can tell it seems likely most would slough off to the bottom of the basket before it could set on the food.
.. and for the record.I'm not so much interested in the "health" benefits - I think frying in oil has largely been proven as no worse than many other cooking methods..As long as the oil as at the proper temp it doesn't soak into the food.For me it's more about convenience, as I fry so rarely that filling a dutch oven with oil, carefully maintaining temp, then having to strain/funnel/store the used oil is a HUGE hassle.If an air-fryer could offer food that's 90% as good as frying without the hassle of dealing with oil I'd be sold.
For those who own one, what are your thoughts?