Safe Step Walk-In Tubs Review
Many older adults and caregivers turn to walk-in bathtubs as a way to lower the risk of bathroom injury. Through a combination of a low-entry threshold and other safety features, walk-in tubs are a great way to help people live securely in their homes, well into their golden years.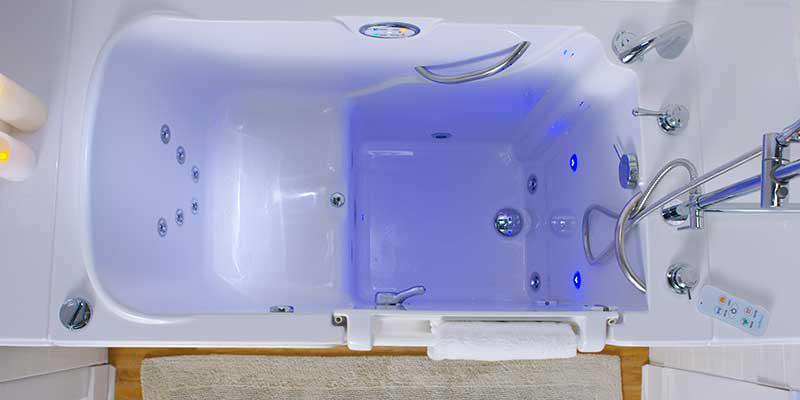 Walk-in tubs are high-walled and can fit into the same space as a standard bath. Rather than climbing over the edge of a tub, walk-in tubs feature a door on the side, allowing for easy access. And once you're inside, that's when the fun really starts. Modern walk-in tubs feature not only easy entry but also advanced comfort features such as water jets and handshowers.
Today, we'll be taking a closer look at the walk-in tubs from Safe Step. In this review, I'll give you an overview of their offerings, in addition to taking an in-depth look at their pricing and features. Keep reading to learn if Safe Step has the walk-in tub for you.