Address Offensive Attire with Dress Code, Nondiscrimination Policy
What offends people—as demonstrated by recent objections to the Washington Redskins name—is subject to change. That's as true with the images on the T-shirts people wear to work as with the pennants they hang in their cubicles.
Employees wearing potentially offensive images should be sent home to change clothes, told to cover the images with a sweater or asked to turn the shirt inside out before someone is offended, management attorneys say.
"Regardless of the intent behind the employee's decision to wear the shirt, several courts have held co-workers wearing Confederate flag clothing can be a contributing factor in finding the existence of a racially hostile work environment," remarked Ted Schroeder, an attorney with Littler in Pittsburgh and Morgantown, W.Va. "For this reason, we recommend that HR address the issue as soon as it becomes aware of it, rather than waiting for a complaint."
The banning of the Confederate battle flags in the workplace is controversial for some, as the flag was "flown by Navy ships in combat in the South Pacific in World War II as well as being raised after the Battle of Okinawa," noted Christine Walters, an attorney and author of From Hello to Goodbye: Proactive Tips for Maintaining Positive Employee Relations (SHRM, 2011) "For some this 'rebel flag' is a source of pride in our country."
But for others, it is a symbol of slavery and resistance to integration such as some took it to be, she noted, when in 1956 Georgia recognized the Southern Cross (the Confederate battle flag) as its state flag, which remained the state flag through 2001.
Regardless, it's "easy to claim racial harassment with a shirt with the Confederate flag, a swastika or noose," remarked Jennifer Rubin, an attorney at Mintz Levin in San Diego, Stamford, Conn., and New York City.
EEOC Decision
The Equal Employment Opportunity Commission (EEOC) has issued decisions reviving claims that employers who let workers wear T-shirts with the Confederate flag on them unlawfully permit race discrimination.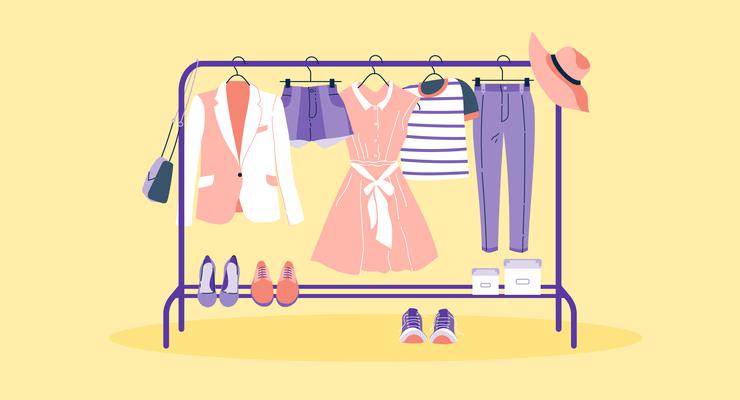 For example, in Dawson v. Donahoe, Appeal No. 0120114186 (2012), Earl Dawson, a black employee, complained that the postmaster general let employees wear Confederate flag T-shirts to work for two months from March 2011 to May 2011 before the postmaster "finally instructed the supervisor to start sending the employees home to change."
Dawson alleged that the postmaster procrastinated for two months before acting on his complaint because he lacked concern for Dawson's feelings on this matter. For Dawson, the Confederate flag was "a symbol of racism that evoked the history of slavery." The EEOC director, Office of Federal Operations, reversed a dismissal of Dawson's complaint.
"The list of potentially offensive outfits is as limitless as employees' imaginations—and those of creative clothing designers and T-shirt manufacturers," noted Mark Kisicki, an attorney with Ogletree Deakins in Phoenix. An employee might offend by wearing a Hooters T-shirt not to a Hooters restaurant, but to his or her own place of employment, for example.
New Sensitivities
And what is considered offensive may shift. What about a Washington Redskins T-shirt or pennant in a cubicle? Rubin described this as a "gray area," but added that such a display could well run afoul of a company's nondiscrimination policy.
That said, employers should be careful not to word dress policies in a way that conflicts with the National Labor Relations Act (NLRA), cautioned Nathan Baker, an attorney with Barnes & Thornburg in Indianapolis. A company was held to have violated the NLRA when it sent home an employee wearing a shirt that said "slave" on it with the image of a ball and chain.
By comparison, a Confederate flag, Hooters T-shirt or Redskins pennant wouldn't constitute concerted activity. Still, employers should be "careful not to go overboard and create a problem where none existed," Baker cautioned.
Adherence to Policies
"Employers should have two policies that regulate clothing in the workplace—a personal appearance policy and an anti-harassment policy," Kisicki remarked.
"Dress codes should support your business operations and may vary from department to department or even jobs within a department," Walters noted. "I may have a different standard for: (1) my HR clerk who telecommutes and can wear whatever she wants while performing work from home (unless perhaps Skyping); (2) my HR clerk who works onsite in our records retention area [who] might be able to dress casual; and (3) my recruiter whose job is to attend job fairs at corporate events, conferences and government facilities [who] may have to dress in business attire."
With a Confederate flag, "HR should explain why the shirt might be offensive to others who are from different backgrounds and have different experiences than the employee who is wearing it—and that the company's policies are intended to protect everyone's right to a harassment-free workplace," Kisicki said. "Although an employee might argue that [he or she] has a First Amendment right to express [his or her] political views and the Confederate flag is intended to make a political statement unrelated to slavery, HR should point out that the First Amendment does not apply to employees in a private (i.e., nongovernment) workplace and that, despite the subjective intentions of the employee wearing the shirt, others may reasonably/objectively assume very different intentions (i.e., motives that are racially hostile or, at least insensitive). If the conversation is handled in an appropriate manner, and appeals to the employee's humanity, most individuals will understand the company's perspective even if they do not agree with it."

Allen Smith, J.D., is the manager of workplace law content for SHRM. Follow him @SHRMlegaleditor.