The Complete Attire Guide – All Dress Codes Explained
We all have busy schedules, and we all are trying to keep up a social life. While some of us have a slightly more active social calendar than others, we all have the same questions at some point in our lives about the dress codes or "attires" that certain events require.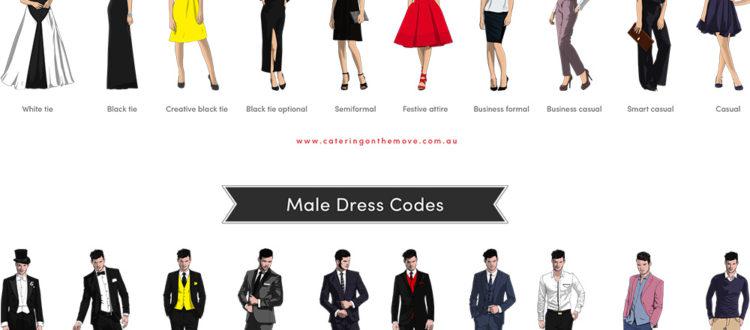 If you have a job change or your employer changes the office's dress code, what does that mean for you and your wardrobe? You may be invited to two or three different weddings this year, and only two of them have a dress code, but the last one does not have a dress code at all. What do you do? What do you wear?
These types of questions are the reason why we are here. I'd love to answer all your questions, even those you did not know you have. I want you to be and feel prepared for any social event, job interview, job promotion, wedding, or funeral you have to attend during your lifetime. Let me start by explaining what attire and what dress codes are.